*FOREWORD* 
Let me start this by saying that, I know.
I know that it's been way too long since I've posted anything.
I know that it's been way too long since I've written anything.
I know.
But having your first baby, moving to a new state for a job, and doing the aforementioned job full time somehow makes all of the time that I normally had to write evaporate pretty quickly. And I'll admit that 95% of the time I'm more than just content to lounge on a couch in front of a glaring screen when I do have those few precious moments to just sit and be and not have to be the well-oiled, fine tuned parenting machine. 
However, I made one of my classes do a creative poetry writing exercise, and I would be remiss if I didn't use that as a selfish way to showcase my own talents so that they can see it at a high level. Don't worry, I know that my writing is far from the best (and I've got plenty of emails from literary journals telling me that they weren't interested), so don't think that it's an ego thing. Besides, if you don't write about something edgy or about diversity or anything that breaks a boundary, you aren't going to make it in. No one cares about your witty turn of phrase when you were writing an ode to sponges. 
But being a parent sometimes means letting yourself go a little bit, and one of the things that I let go, for better or worse, was my writing. So consider this the metaphorical shave and trim of the haggard state that is this blog. It's still in need of some remodeling, maybe a check-up on the major organs to make sure everything still works the way it used to, but it's a start.
Anyway, here's a poem about breakfast.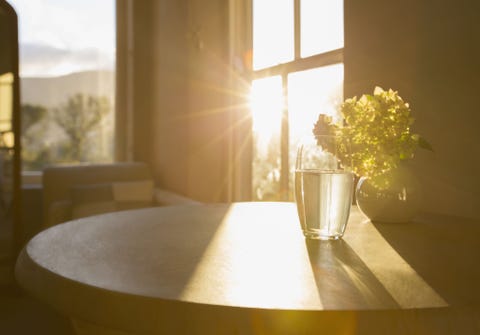 Dear fruit of the morning
All bunched up, sweet, yellow sustenance
Peeling layers of happiness
Pairing perfectly with the growls
Coming from the depths of me
The smell of sizzling bacon
The grease applauding the chef
Early hours spent with family
Balancing nutrition with joy
The most important meal of the day